Our sservices
Fun and relaxation


Hotel Alexander offers countless services to make your holiday in Caorle as comfortable, relaxing and, at the same time, as fun as possible.
Parking
Hotel Alexander has 2 car parks: one next to the hotel, subject to charges, and another situated 600 mt away, free.
Internet wi-fi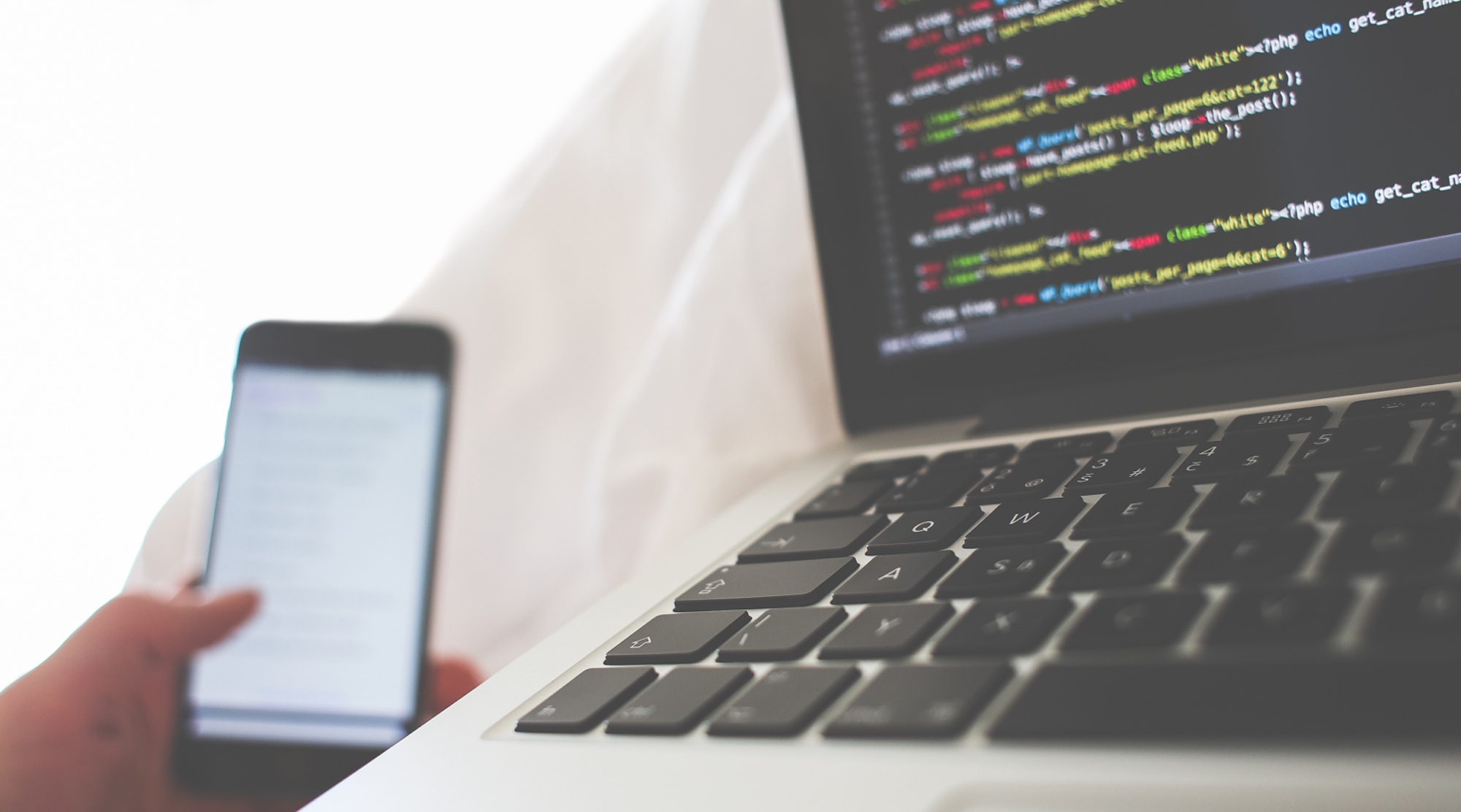 FREE WIFI available throughout the hotel. You can connect your smartphone or tablet to the internet and share your favourite holiday moments with friends and relatives.
Shuttle bus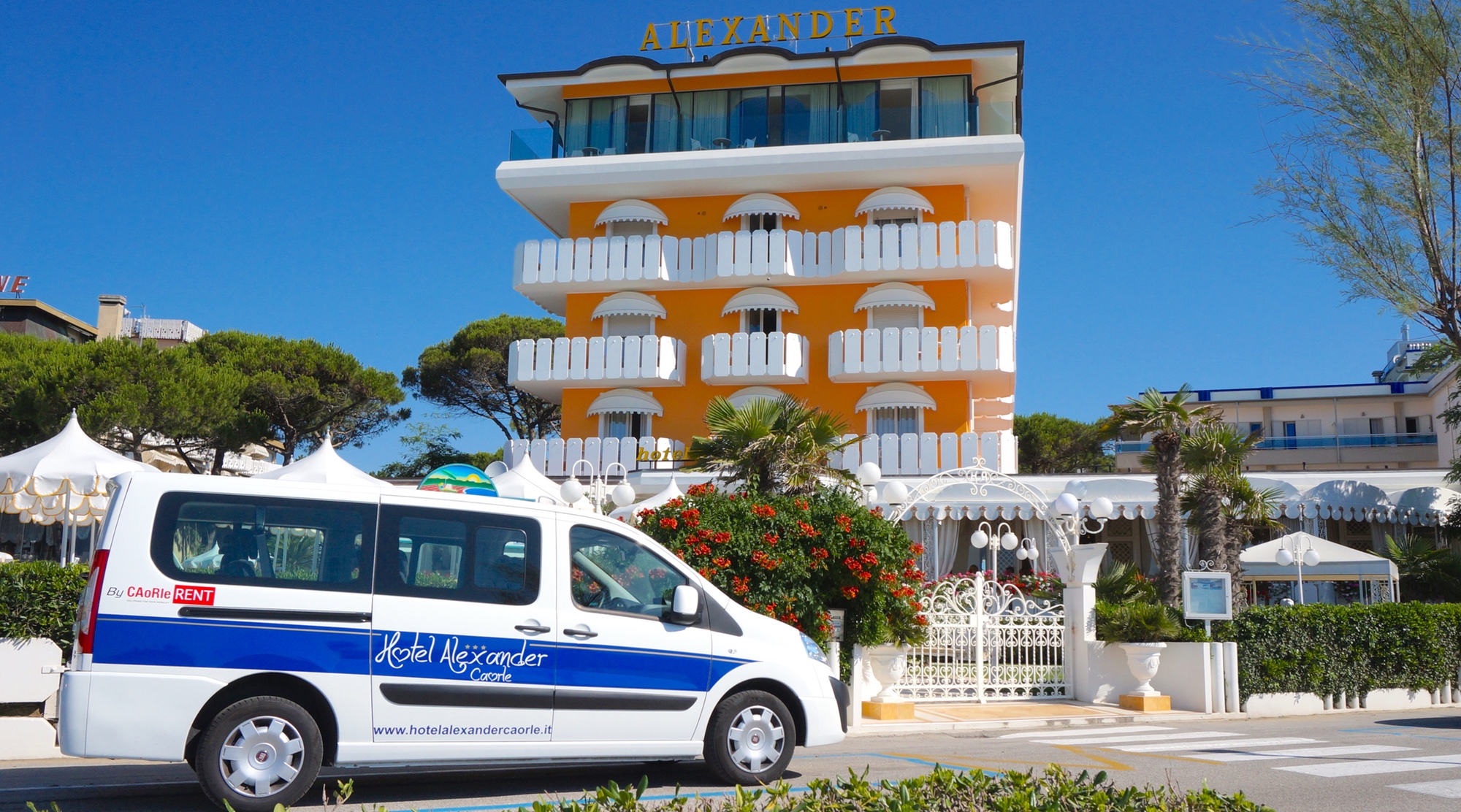 The Alexander hotel offers evening shuttle bus service for free to and from the historic center of Caorle, every day, from 20.30 to 23.00 and on Saturday morning for the market area from 9.00 to 12:00.
Bau Beach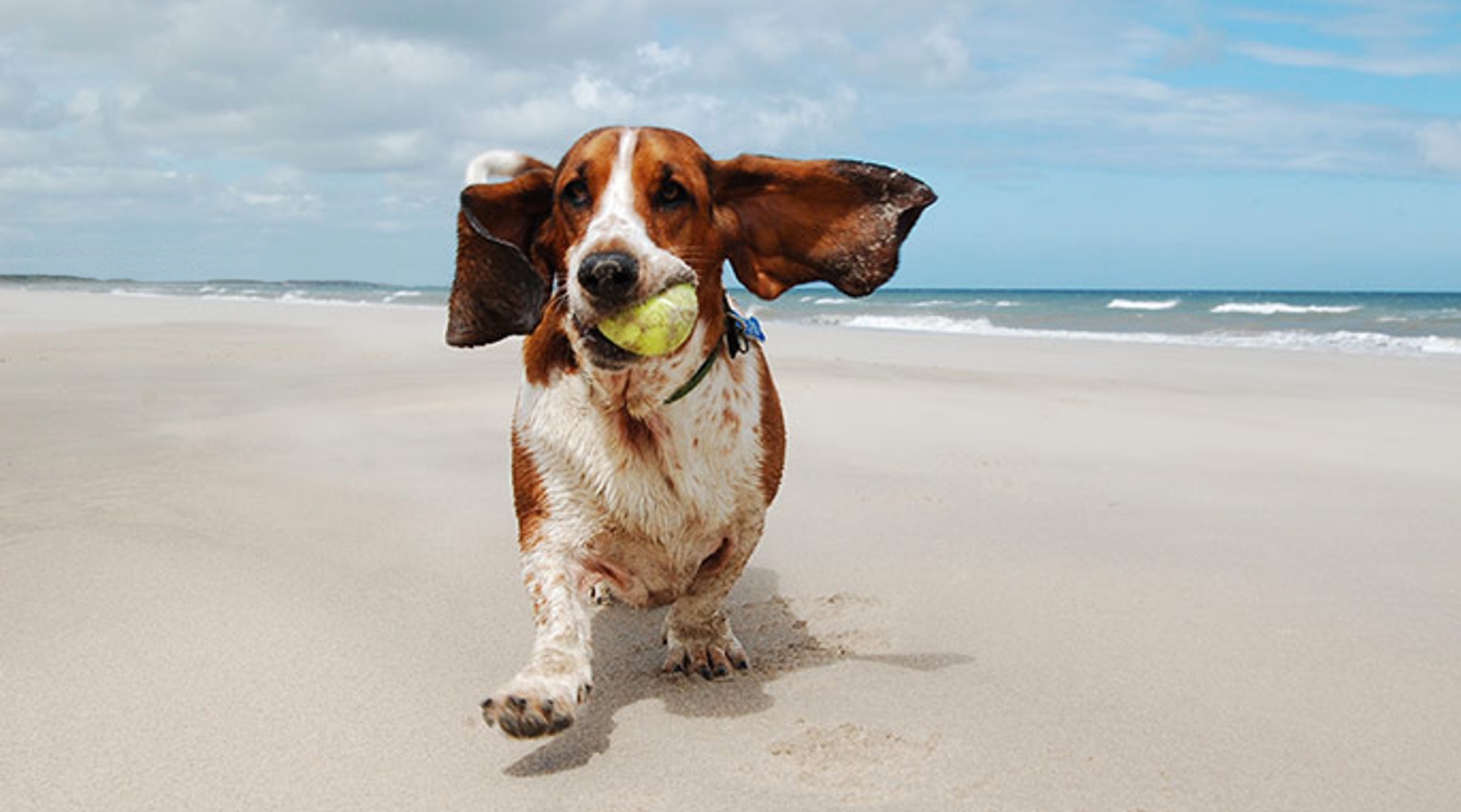 Dogs of up to 10 KG are welcome but are not allowed in the dining room or in the pool area. Dogs are welcome on the verandah. The daily rate including Beach-umbrella and Sun-beds at the "Bau Beach" is Euros 24,00.
Bike Hotel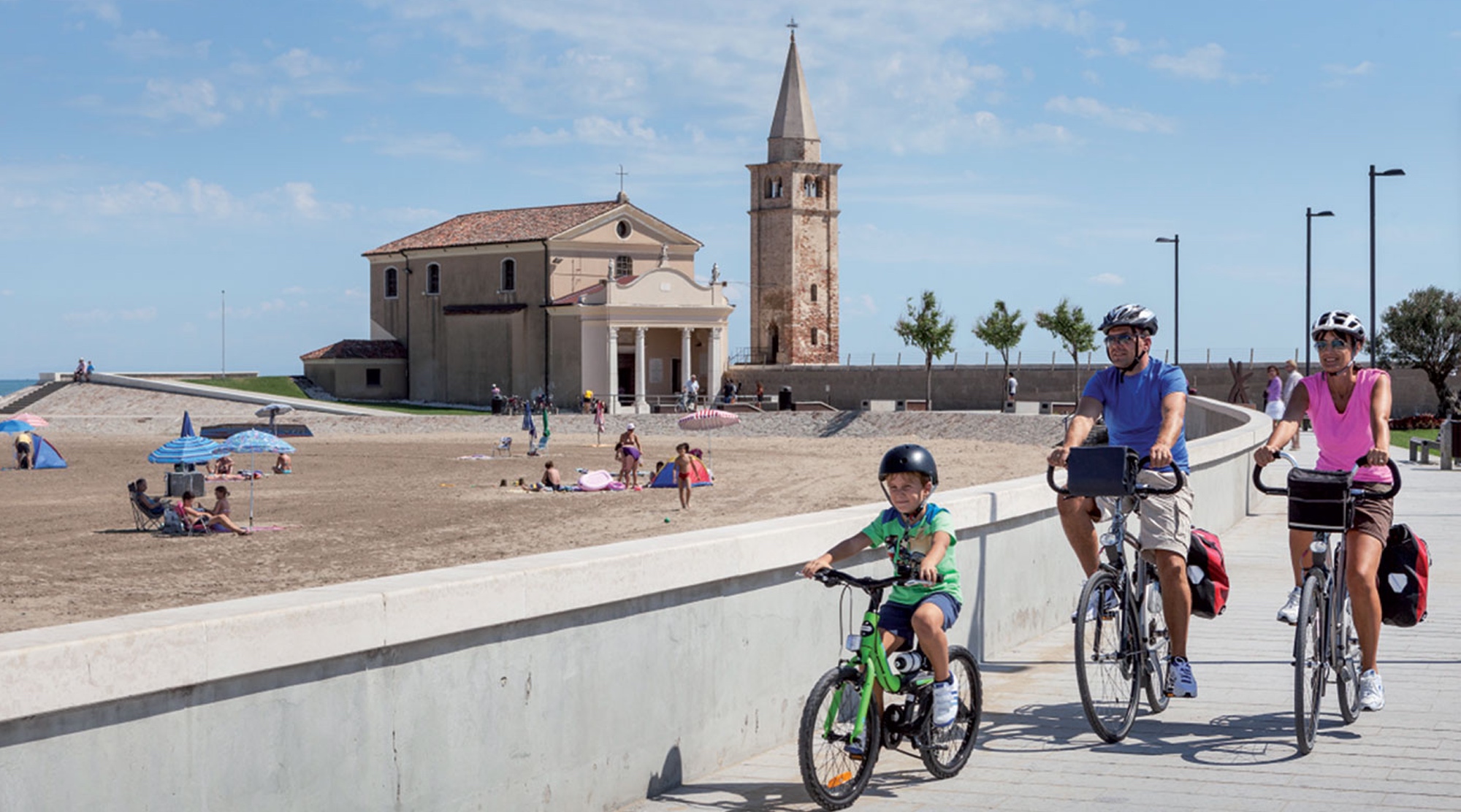 As a BikeHotel we have a safe, locked depot equipped with everything you need to clean, oil and prepare your bike.
Nordic Walking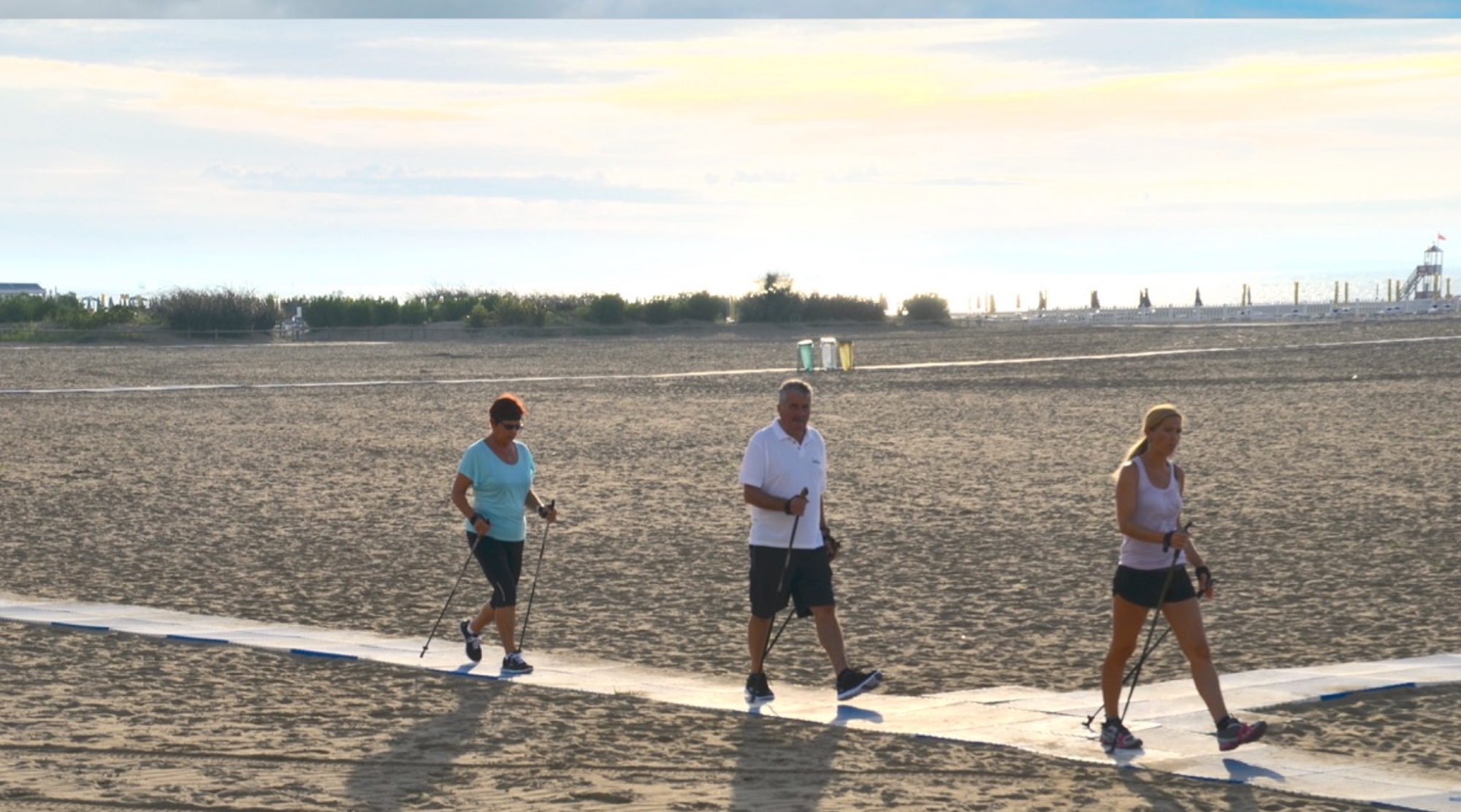 Are you a Nordic Walking enthusiast? Taking a walk along the seashore first thing in the morning is simply wonderful! Fresh air, the sun….lots of smiles, fun and wellbeing! You can borrow our telescopic poles free of charge!